Gather:
Cardstock:
1 Color- 1 page for each child
2nd Color- enough to die cut 3 large letters
Die Cuts
Glue
Markers
Prepare:
Die cut 2 M's and 1 O for each project.
Teach:
Fold the 8½ -by-11-inch card stock in half to create a 8½ -by-5 ½ -inch card.
Glue the MOM letters to the bottom of the card.
Personalize the card with a message for Mom.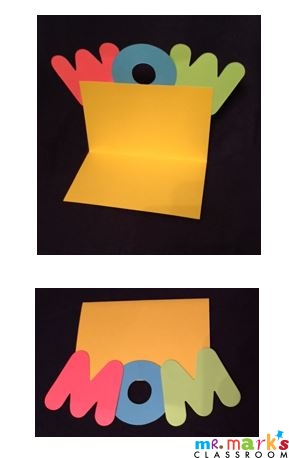 Download the Printable SHARPEN Promotion with Schedule.
Have you registered for Sharpen? Use the promo code in the video to receive a discount on your registration today!