Supplies:   
Clear plastic container (an empty peanut butter jar would would great!) 
Wiggly eyes 
One orange pompom for nose, several black or brown pom pom for mouth 
Glue gun 
Cotton balls  
Small tongs (make sure they're easy to bend so little fingers can use them)   
Prepare:
Decorate the clear plastic container with eyes, nose and mouth like a snowman, using the eyes, pompoms and glue gun.  You're done! 
Instructions:
This is great to help two and three-year-olds with their fine motor skills. Show them how to pinch the tongs. Pick up a cotton ball and feed the snowman. Fill him up with snowballs. Dump it and feed him again! 
Optional:
This could be used in a Sunday School classroom along with review questions. When the child answers the Bible question, he gets to feed the snowman. 
_______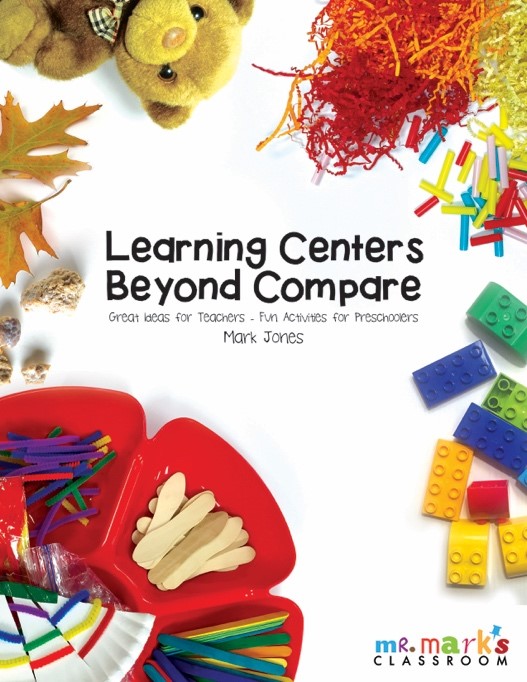 Want to be a star teacher with little effort? Learning Centers Beyond Compare is the secret weapon every preschool teacher needs. You will find over 200 center ideas and activities preschoolers will love. Ideas for puzzles, art, blocks, nature, homeliving and plenty of bonus ideas to use in music and group experiences. An added feature to the book is literacy activities. You will find it packed with literacy ideas for language, math and problem solving as well. Click here to order yours today!
_______
VBS 2020 is here!
Click here to check all of Mr. Mark's VBS decorations.