Items you need:
Flannel back vinyl table cloth
Vinyl stick on letters or wide permanant marker
Instructions: 
Open the table cloth flat.
Add the following letters in a random order: (G,E,L,N,D,J,R,S,K,C,P,1,2,3,I,H,O,M,A,T).
Challenge the kids to jump from letter to letter naming the books of the Bible in correct order.
Bible Hop Mats– durable, already printed and ready to use in your classroom.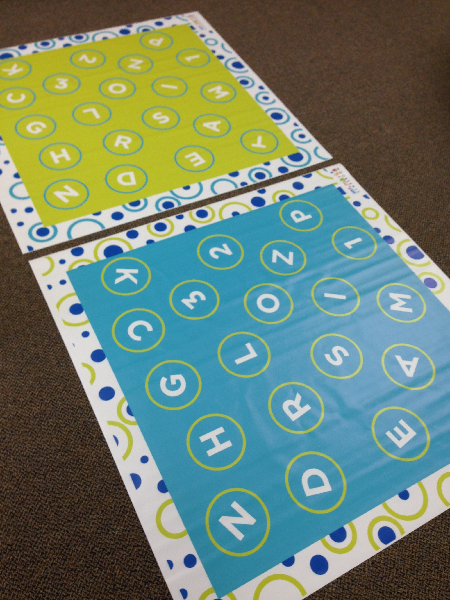 Bible Skills Book– Filled with great ideas for teaching Books of the Bible, Bible verses and review games.  If you're a teacher that struggles to create Bible games, this is your answer.
Order yours today at  www.mrmarksclassroom.com/store   
Invite Mr. Mark to train your workers in your location.  Go to www.mrmarksclassroom.com/speaking to see all the great options offered.