Supplies Needed:
White card stock paper
Scissors 
A salad spinner 
Tempra paints in squeeze bottles 
Masking tape 
Instructions:
Cut out hearts on card stock. (Make sure the heart fits in your salad spinner!) 
Use some masking tape to secure your heart to the bottom of the salad spinner. 
Squeeze paint on the heart. 
Cover the spinner and get spinning.   
After the spinner comes to a stop, slowly lift the lid off your spinner and reveal your spin art heart.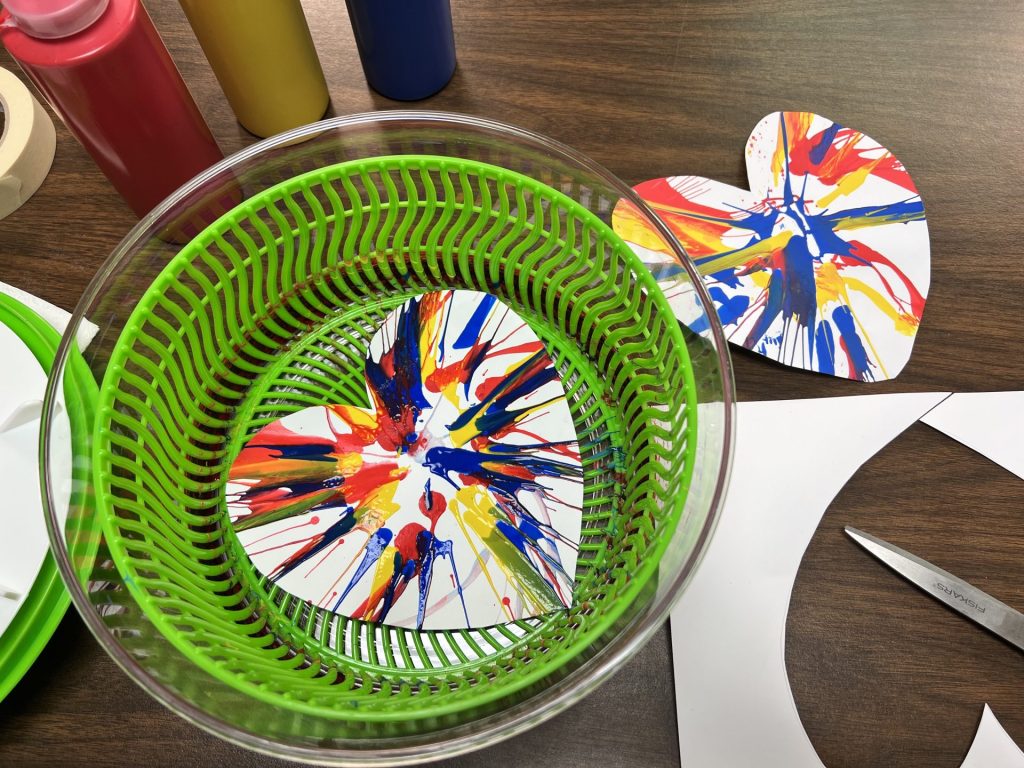 Written By: Mark Jones & Sarah Hagar