Finding something that's family fun – and for big kids – is not easy. Connie and I wanted to create a day of fun for everyone that did not involve going to the movies. Seems like we always do that. I like antique shopping since I collect wooden Fisher Price toys. I have several terrific old toys on my shelves in my church office. The kids who come to visit and talk about asking Jesus to forgive their sins always get to hear about the toys. Seems to calm any nervous energy.
My kids are good for maybe two antiques stores and then the complaining starts. Then they suggest an arcade. I'm only good if there is Centipede or Pac-Man. You gotta remember my first video game was Pong. I won it for selling the most magazine subscriptions in my middle school band (thanks to my dad!).
I finally had a great thought. What about Go-Kart Racing? It was decided and here are the pics to prove it.

Gracie (our youngest) was a speed demon! She made her mother and I cringe and wish the time and laps would be over. We were so scared that she was not scared!
Kaylie was our "Nervous Nellie" or "Cautious Claude" and the source of our laughter. She slowed down the race in the granny lane screaming as she gently rounded the corners and the other cars who passed her by. She often got bumped which led to more screaming. After the race, she said, "Those were screams of fun. I was having fun!" But her knees were shaking and she was so relieved it was over.
Tokain, like his brother, was in it to win it. He was a crazy driver that seemed to think they were giving some kind of Grand Prix cash prize if you won the event. He is showing his peace sign since he is so cool and all.
Wes was made for a challenge like this. He was the oldest today since Zac had to be the only responsible one at work and not here to play with us. It was Wes's challenge to teach everyone a lesson and he was sure he would do it just fine. In the end, there was no cash prize, many lessons learned about each other, laughter and finally an Icee, since the snow cone place was not open yet. Great fun!
Ideas Gone Wild- Sample Book
Invite your workers to sign up for Mr. Mark's Classroom and they will get this free book download. Sign up in the sidebar to the right.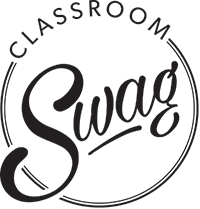 https://mrmarksclassroom.com/classroom-swag/
Download the Printable SHARPEN Promotion with Schedule!