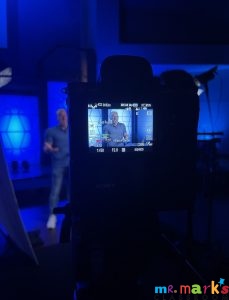 Training our teachers is so important for their growth and fulfillment as they serve the Lord but our budgets are tight. Bringing in outside speakers is not always cost effective. I have enjoyed leading some conferences by Zoom while teachers were gathered together or even joining us remotely but now I want to offer a third option! I have decided to offer pre-recorded training conferences that you can pause at any time and discuss key points. These conferences are professionally recorded and you can download then for use to equip your teachers. Printed handouts are also included within your download with each video.
Three of the conferences will be released March 16 for immediate download to add to your library!!
"Fine Tuning Your Teacher Super Power"
Let me tell you where your untapped super power is located and how to put it into action. I really encourage teachers to adjust some thinking and enjoy leading their class with fun activities and interesting Bible study. Building relationships is key when teaching, so I think you will like my personal stories and useful teacher ideas that I introduce. The conference is filled with humor and stories they can relate to within their classroom. Changing the climate of our classrooms to positive and accepting is key to transforming lives. I have offered a clip of the conference here so you can get a feel for the look and content. I hope you take a look at the clip.
*Inside Scoop* Mr. Mark with hair? Yes, it's a rare occasion, and I am back to buzzing it off. There's no way I could deal with that through the spring and summer.
The training conferences will be released March 16, so go ahead a plan your training or teacher meetings for March and April. When you ask them to teach this summer, they will be in a good place to say, "Yes, I want to teach!"
Your Friend,
Mr. Mark