"For God loved the world in this way: He gave His One and Only Son, so that everyone who believes in Him
will not perish but have eternal life." John 3:16
Gather:
White postcards or cardstock cut in 31/2" X 5" or 4" X 6" sizes
Stickers
John 3:16 printed on labels
Markers
Stapler
Variety of Candy (don't forget the sugar-free!)
Small treat bags or snack size ziplock bags
Make Your Treat Bag Topper:
Use a pre-printed design or fold a postcard in half and decorate the front with stickers and markers.
Include a label on the back with church info and an area to designate "To" and "From."
Put eight to ten pieces of candy in a treat bag and fold down the bag.
Position the "postcard" topper over the top of the bag and staple it in place.
Use the "Treat Bags" as a . . .
"Fundraiser" for the current Missions Offering
"Glad You Were Here" gift bag for visitors
"Hospital" visit gift
"Valentine" to let friends, neighbors and co-workers know that "God loves them."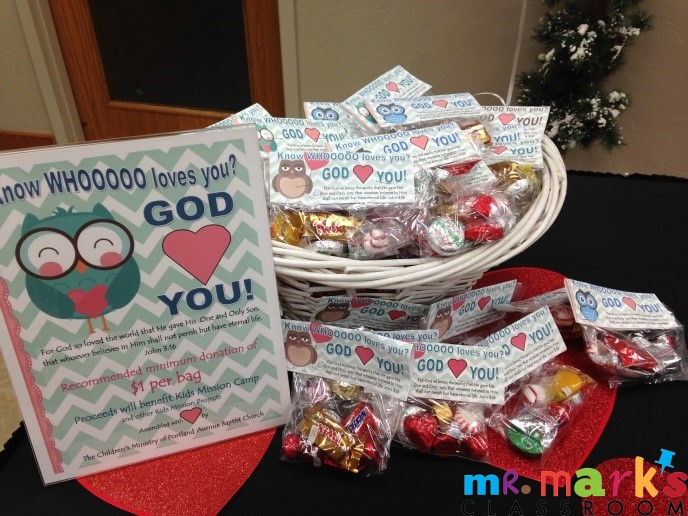 To Register: