Gather: 
Scalloped shaped pool noodle

 

Dowell (12-by-3/16 inch)

 

Glue

 

Green craft foam

 

Green crayon

 

Dish soap

 

Glycerin

 

Water

 

White sugar

 

Serrated knife

 

Wide-mouth container

 
Prepare: 
Mix 1 cup of warm water with 2 Tablespoons of liquid dish soap, 1 Tablespoon of glycerin and 1 teaspoon of sugar.

 

Use the seratted knife to cut ¾-inch slices of the noodle to create flowers. Also make a small slit in the bottom center of the flower.

 

Peel the paper from the green crayon.

 

Fold the green foam in half and cut a leaf shape.  Cut a 

very 

small slit in the center

 so that the leaves will fit snuggly on the stem.

 
Teach: 
Color the dowel by rubbing the green crayon along the length.

 

Put a little glue on one end of the dowel and insert it in the bottom of the flower.

 

Slide the leaf on

to the stem

 a few inches below the flower.

 

Dip the flower in the bubble liquid and see how many bubbles you can make.

 
Note:  Remind the kids to be sure that the center of the flower has some of the bubble juice before they blow.  They should also blow gently and slowly.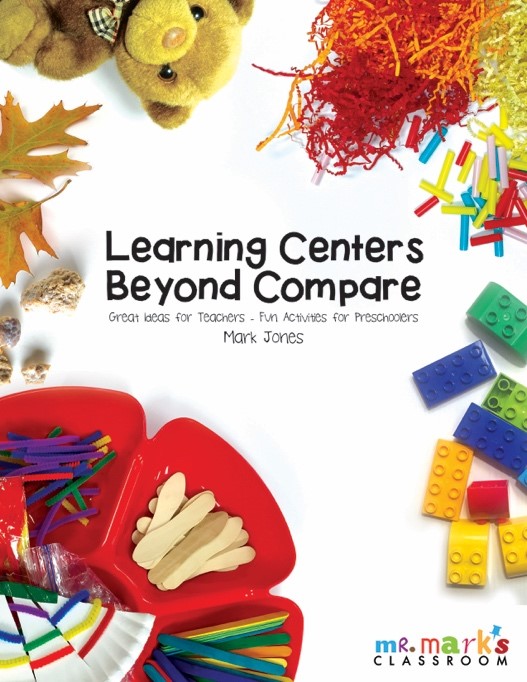 Need more ideas for your class? In Mr. Mark's book, Learning Centers Beyond Compare you can find over 200 center ideas and activities preschoolers will love. Ideas for puzzles, art, blocks, nature, homeliving and plenty of bonus ideas to use in music and group experiences. Find it in our store.