Supplies:
Bottle
Bells
Beads
Confetti
Ribbon
Permanent Markers
Prepare:
Place a few bells, some confetti and beads in a plastic bottle and screw on the lid. Decorate it with ribbon and permanent markers. Turn the bottle up-side-down and print "Happy New Year!" on the smooth section.
Play/Do:
Encourage kids to use their noisemakers to welcome the new year.
---
---
There's still time to order your 2021 VBS decorations in 2020!
.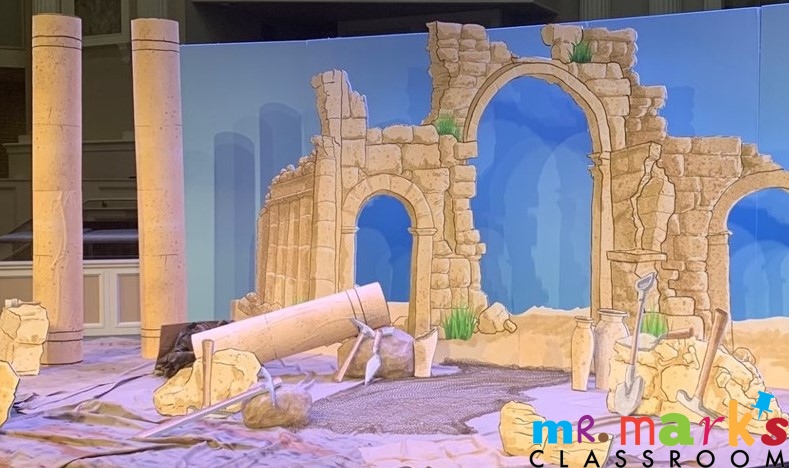 Archaeology Bundle
This archaeology "DIG" site will transform your stage into a scene from Israel that will grab everyone's attention. The large stone ruins are 16 feet long and eight feet high. They are professionally printed on four large sticker sheets 8' x 4'. No painting needed!!!
The bundle also includes three half column stickers. Many more props are included in the bundle stickers such as: Six boulders, four clay vases, and several tools (picks, shovels, brushes, & trials).
Back in stock! Please allow 5-7 days for delivery.