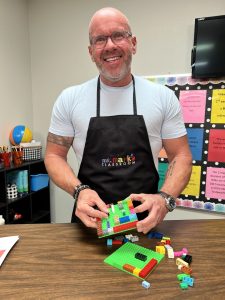 Gather Supplies:
Lego Base (Dollar Tree option works great!)
Legos (20+ depending on the design.)
Maze Key Printable (Optional)
Instructions
Instruct kids that the goal is to create a maze for the marble to go through on the lego base. There must be a starting point and an ending point.
The Maze Key Printable is just an option for how to create a maze, and can be easily duplicated by kids.(Created for the Dollar Tree base size.) If the kids can create their own, even better! Depending on how many legos they can use, they can even create tunnels, etc..
Most marbles need a 2 "lego bump wide" space to move through, but double check the marble can fit in the path you create.
Enjoy, take apart, recreate, and repeat.