This is the day the LORD has made; let us rejoice and be glad in it. Psalm 118:24
Supplies:
Easel-backed frame with glass
Scrapbook paper
Markers
White Board Marker
Sticky-back Velcro dots
Instructions:
Cut the scrap book paper to fit frame. Use markers to decorate border of paper. Leave center section design free.
Insert paper into frame.
Use White Board marker to write verse on glass of the frame.
Attach one portion of Velcro dot to white board marker and one portion of Velcro dot to frame. Attach white board marker to frame.
Use the white board to memorize weekly verses or write encouraging messages to family members.
---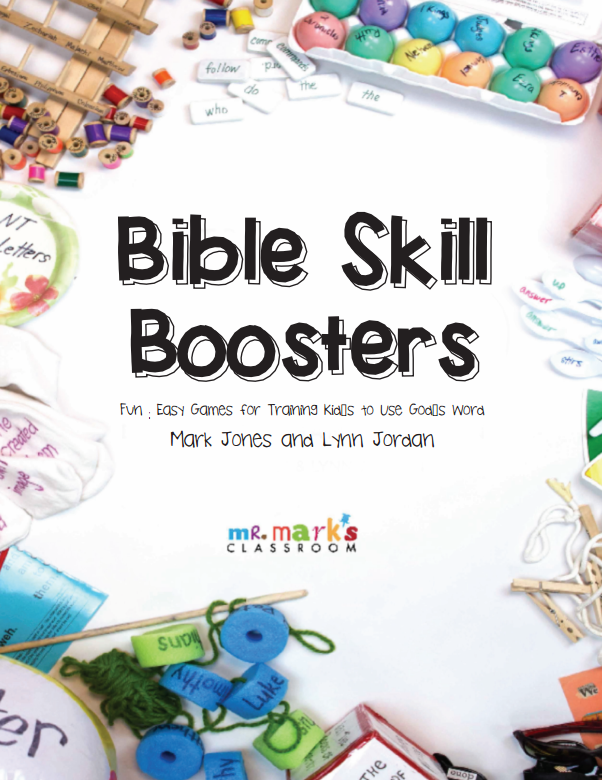 Bible Skill Boosters!
Teachers are looking for fun and easy ideas to teach Bible skills to their kids.
This book is loaded with 100 games and activities that are simple to make and use. The Bible Skill Boosters book (formerly Ideas Gone Wild: Bible Skills edition) is written like recipes with photos and easy instructions to create and play. Available for immediate-digital download.