It's that time of year when we all want to be outside and play!  This is a good art activity for a Sunday School class, or that kid at his sibling's ballgame who is picking up all kinds of treasures during the game!   
Supplies:
Corrugated cardboard
Hole punch
Yarn (twine or ribbon works too)
Small diameter branches
Nature objects – twigs, wildflowers, grasses
Instructions:
Punch a hole on all four corners of the cardboard. 
Choose a branch that is small in diameter or a stick that will fit through the hole punches. 
Insert the two sticks through each hole on opposite sides of the cardboard.
Cut strips of yarn and tie them from one stick to the other. 
Weave your nature items in through the yarn. 
---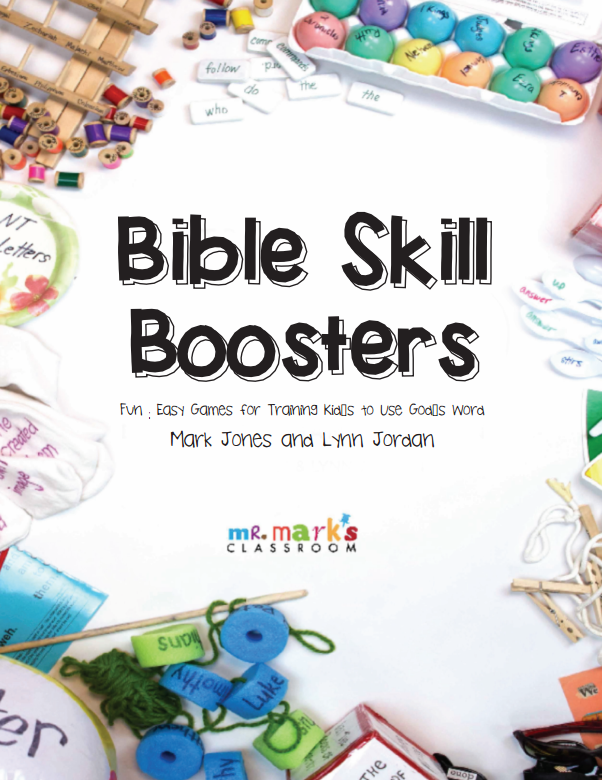 Teachers are looking for fun and easy ideas to teach Bible skills to their kids.
This Bible Skill Boosters book has ideas for Bible book games, Bible verse memorization games and fun review games. These ideas will be so helpful in Sunday School, Bible Drill, Awana and whatever children's class you lead. Our children need to learn their Bible skills so they can feed themselves spiritually and this book will flood teachers with tons of ideas. Available in hard copy or instant digital download. Order your copy today!