I am hearing more and more how children's ministers are providing events for Fathers and Daughters or Mothers and Sons. I chose to plan an event for these two groups in my church, as well as for Fathers and Sons and Mothers and Daughters. Yes, there are four events on our calendar now. I didn't want to add them at first since we have so much already happening at church, but I noticed how parents were sending their children to classes and never crossing our path.
It is hard to build relationships with parents when they don't come around our hallway. I want these adults to know me and my team, so they can see our leadership and we can build trust with them. I'm convinced they will never work in our ministry if they don't know us and trust us. We want to involve them so we need to know them. That's why we are having these events. Form groups to plan the events and experience the events together. There have been some sweet times and beautiful memories during these events and I recommend you listen to this podcast to hear the details.
Your Friend,
Mr. Mark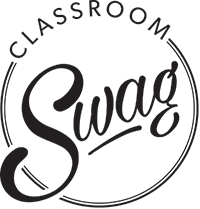 *Note- If you would like to listen to the audio version of this podcast during your daily commute, download the Podcast app and subscribe to Mr. Mark's Classroom for free!
Podcast: Subscribe in iTunes | Play in new window | Download | Embed
Subscribe: Apple Podcasts | RSS