Supplies:
Plastic tarp or vinyl table cloth
Duct tape- three colors or patterns
Sealable sandwich/snack bags
Rice
Funnel
Prepare:
Cut the material for the game board in about 3-by-3 foot square.
Use one color of duct tape to create a tic-tac-toe grid on the game board.
Use the funnel to pour ½ cup rice in each snack bag.
Seal the bag, pushing out any air. Fold the bag into a square and cover with duct tape. Make five bags each of two different colors or patterns.
Play/Do:
Form two teams and play tic-tac-toe by tossing the rice bags onto the grid.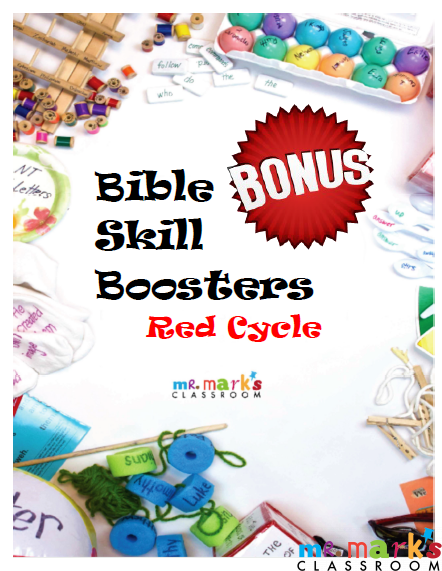 Check out our "Bible Skill Boosters – Red Cycle" in our store.