Here in Oklahoma, we are used to frightening weather. It can still scare us. We had a tornado hit our house just a couple of years ago. It ripped off part of our roof and proceeded to rain like crazy and flood that part of the house. The damage was terrible but we were so thankful to have a cellar to be safe. The house was repaired (after months) and we continued on like it never happened. Ultimately, it was fine because we had a plan of action to stay safe.
I revisited our plan of action at the church in case of a tornado emergency, so I could have peace of mind that we are prepared for such an occasion. As spring gets closer, I want to encourage you to be sure you are prepared by posting emergency procedures in every classroom and practicing with the children. We have a scheduled practice every spring on a Wednesday night. We have many children in our care on Wednesdays and more often these types of emergencies occur in the afternoon and evening when the air temperature has gotten warmer.
Locate a safe place for people to shelter. I was happy with my choice at the church, then after consulting the architects office, I learned the I chose a room that had large AC units on the roof. It was deemed unsafe or dangerous if the units fell through. A new location was recommended and we quickly changed our safe room. I encourage you to be a leader and make a plan and practice it even if other staff members do not.
Your Friend,
Mr. Mark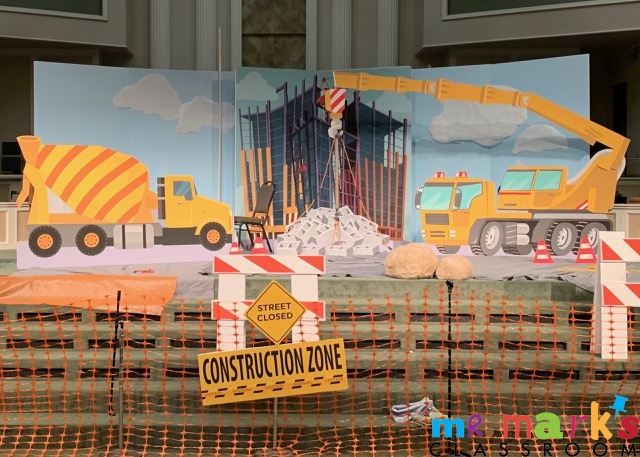 VBS 2020 decorations are here!
Click here to check all of Mr. Mark's VBS decorations.
*Note- If you would like to listen to the audio version of this podcast, download the Podcast app and subscribe to Mr. Mark's Classroom for free!
Podcast: Subscribe in iTunes | Play in new window | Download | Embed
Subscribe: Apple Podcasts | RSS