Gather:
18 "Love" scripture hearts
18 scripture reference hearts
A Bible for each student
Prepare: Print the scripture hearts and the scripture reference hearts on white or colored printer paper. There are two groups of nine references that spell out "Valentine." The two groups of nine can be printed on different colors. Cut out each heart. Hide the 18 scripture hearts around the room.
Teach:
Divide the group of students into two teams.
Give each team 9 scripture reference hearts. Make sure each team has hearts to spell out V-A-L-E-N-T-I-N-E.
Each team looks up their references and then looks for the scripture heart that matches that reference.
Once they have gathered their nine scriptures, they spell out the word "Valentine."
The first team to collect all 9 hearts and spell out the word "Valentine," wins the game!
After both teams have finished, have each team share their verses and have a discussion about what each verse says about God's love and how we should love one another.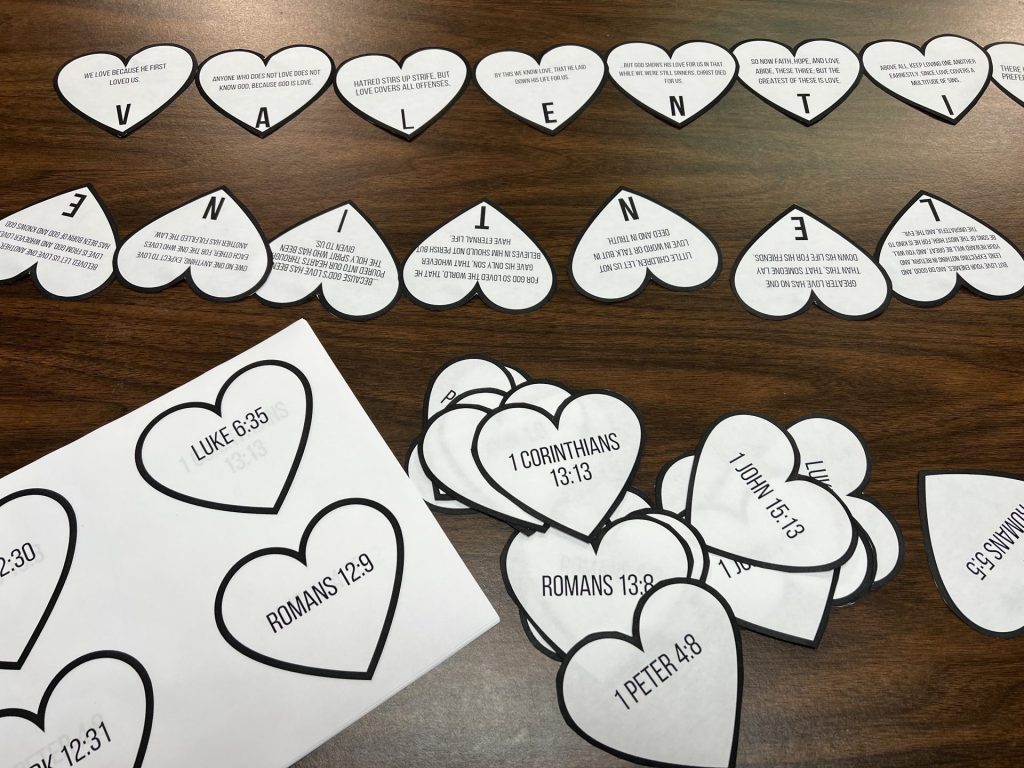 Written By: Kim Anders