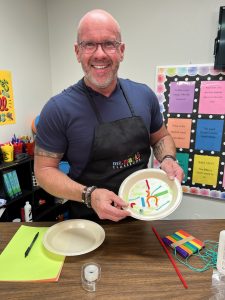 Supplies Needed 

Foam paper plates with rims 
Variety of paper 

Pens 
Scissors 
Permanent markers 
Glue 
Tape 

String 
Craft sticks 
Pipe cleaners 
Marbles   

Instructions 

Write out the verse in small writing on colored paper. 
Cut the words or word phrases apart. 
Map out a maze pattern using the paper words and whatever supplies you have on hand.  

You can make tunnels with pipe cleaners, road blocks with rectangles of paper, or string or wooden craft sticks to create "boundaries". 
Help the kids glue or tape the objects to the marble maze. 
Let the glue dry. 
After the glue has dried, kids can play with the mazes by gently tipping the plate back and forth to guide the marble through the maze.